The Union Minister for Power and New & Renewable Energy laid the foundation stone for extension of POWERGRID's 400/132 kV Lakhisarai Sub-station, at Lakhisarai, Bihar today, 18th August 2023. This sub-station has been built by Power Grid Corporation of India Limited (POWERGRID), a Maharatna Central Public Sector Enterprise under the Ministry of Power, Government of India. As part of the project, 220 kV GIS will be constructed in existing sub-station premises along with installation of 2 transformers of 500 MVA capacity.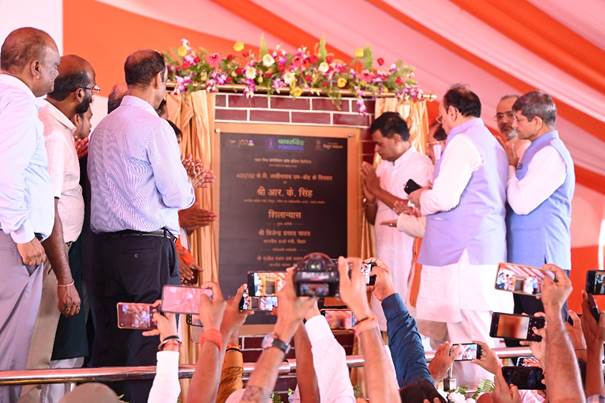 MLA Lakhisarai Shri Vijay Kumar Sinha; Member of Legislative Council Shri Ajay Kumar Singh; Chairman and Managing Director of POWERGRID Shri K. Srikanth; Director Project, Mr. Abhay Chowdhary and senior officers of POWERGRID and State Government were also present on the occasion.
Addressing the gathering, the Union Minister for Power and New & Renewable Energy Shri R. K. Singh said that the extension of Power Grid's sub-station at Lakhisarai will significantly improve electricity availability in the region. The Minister said that this will benefit the entire state of Bihar.
The Minister said that energy capacity of the country is being augmented in order to fulfil future power requirements as well. Shri Singh said that the centre has taken various steps and has given requisite funds to states in order to strengthen the power distribution systems.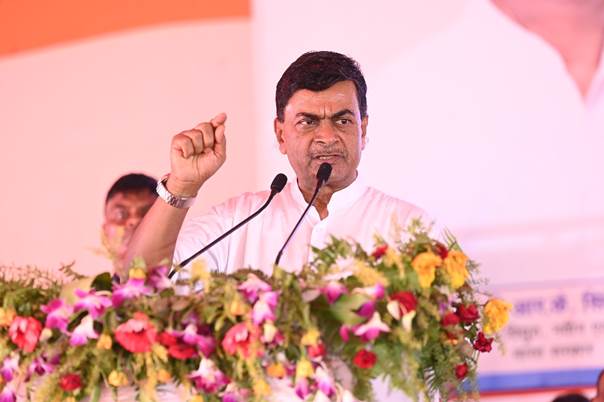 Shri Singh said that there should be no reason for load shedding, since adequate systems have been put in place for generation and transmission of power. Asserting that the nation has to become a developed country, the Minister said that the government has formulated law providing for payment by the distribution licensees, of compensation to consumers for violation of standards of performance. Power generators should become a thing of the past, added the Minister.
The extension of the substation at Lakhisarai will lead to improved power availability in Lakhisarai, Sheikhpura, Munger and Jamui districts and will also ease supply of power to meet future energy demand. The installation of state-of-the-art GIS technology of 220 kV voltage level in Lakhisarai sub-station will further strengthen the connectivity of the region to the national grid. The provision of uninterrupted power supply will also lead to industrial and commercial development of the region.
The foundation stone laying programme can be watched here.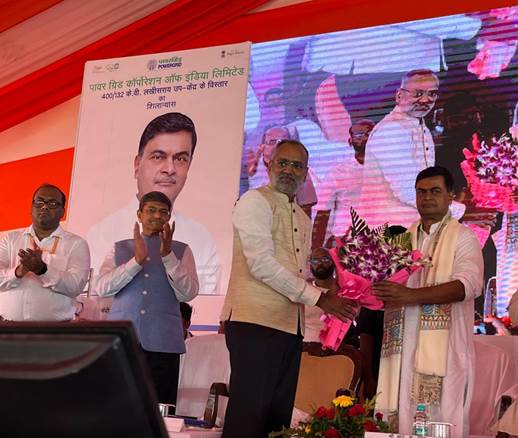 **