The Union Minister for Power and New & Renewable Energy Shri R. K. Singh dedicated to the nation a 660 MW Unit of Barh Super Thermal Power Project at Barh in Bihar today, August 18, 2023. The 660 MW unit inaugurated today is Unit #2 of Stage I of the project. The commissioning of this unit is another milestone in the government's endeavour to provide reliable and affordable power to the nation.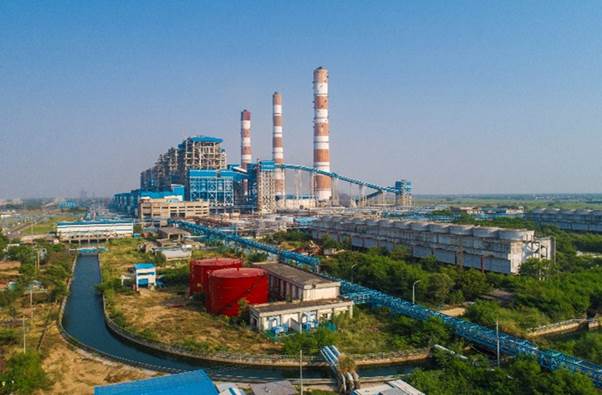 Addressing the gathering, the Union Minister congratulated Team NTPC including all engineers and workers involved in the project for successfully completing the unit. The Minister expressed confidence that the remaining third Unit of the project will also be completed successfully. The Power Minister appreciated NTPC for fulfilling more than 90% of the power requirement of Bihar.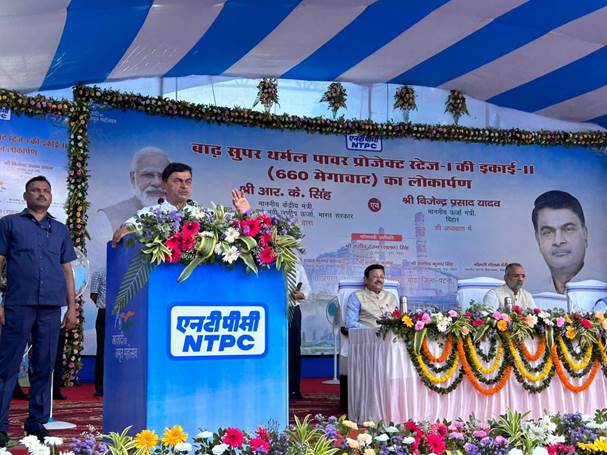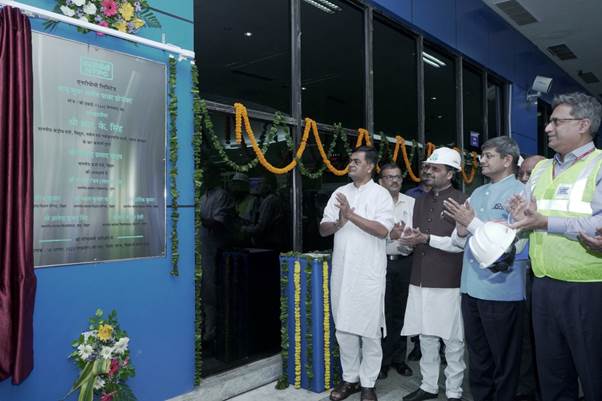 The Minister informed that the government has transformed the country from power deficit to power surplus in the last nine years. The whole country has been connected into one integrated grid running on one frequency, said the Minister. The Minister said that distribution systems have been strengthened on a scale which is unprecedented and that schemes for strengthening the distribution system in all States have been implemented at a sanctioned cost of more than Rs. 2 lakh crores. Shri Singh informed that the average availability of power in rural areas is 20 ½ hours today and in urban areas, the average is 23 ½ hours.
The Minister also informed that the Ministry of Power has notified Electricity (Rights of Consumers) Rules, 2020 under Electricity Act, 2003. Implementation of these Rules shall ensure that new electricity connections, refunds and other services are given in a time bound manner, said the Minister.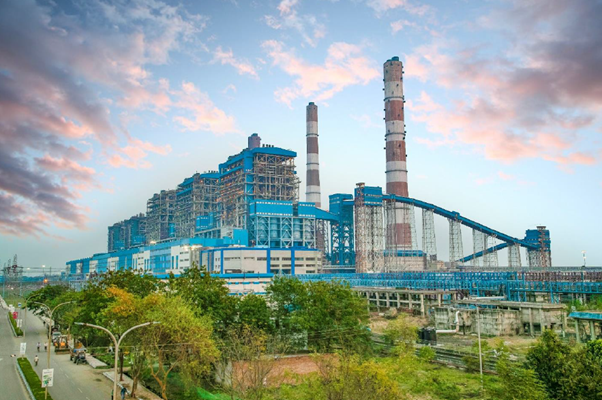 Later, the Union Minister felicitated the engineers and workers associated with the completion of Unit #2 (660MW) of the Barh project.
MLA, Barh Shri Gyanendra Kumar Singh also spoke on this occasion. Earlier, CMD, NTPC, Shri Gurdeep Singh welcomed the Minister and other dignitaries and thanked them for their continued support and guidance.
CMD, PowerGrid, Shri K Sreekant; Director (HR), NTPC, Shri Dillip Kumar Patel; Director (Projects), NTPC, Shri Ujjwal Kanti Bhattacharya; and senior officials of Govt of Bihar, NTPC and other officials were present on the occasion.
The programme can be watched here.
**