Into the Journey of
- MARY KOM -
Eight World Championship medals (6 Gold, 1 Silver, 1 Bronze)
Mary Kom, often referred to as "Magnificent Mary," is a renowned Indian boxer and a trailblazer in the world of women's boxing. Born on March 1, 1982, in Manipur, India, she has an incredible legacy in the sport.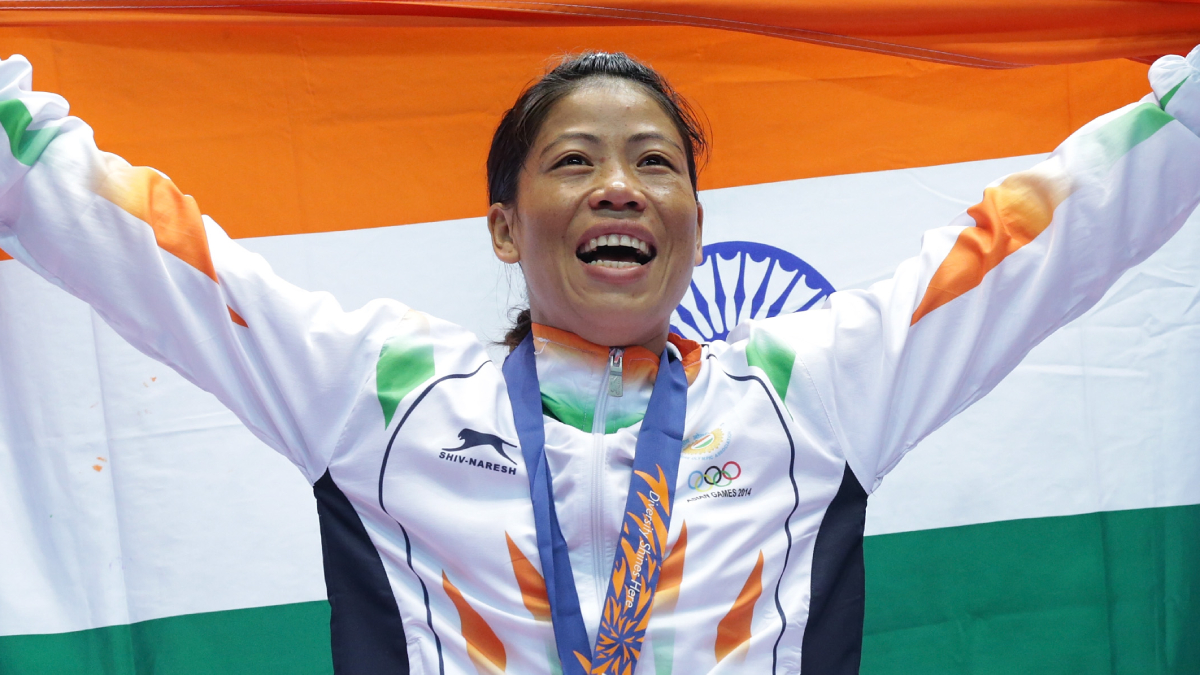 Here are some highlights of Mary Kom's illustrious career:
Olympic Success: She is a six-time world champion and the only woman boxer to have won a medal in each one of the first seven World Championships. At the 2012 London Olympics, Mary Kom won a bronze medal in the flyweight (51 kg) category, marking her Olympic debut.

Asian Games Dominance: Mary Kom has clinched several gold medals in the Asian Games, showcasing her dominance in the sport at the continental level.

Commonwealth Games Achievements: She has also excelled at the Commonwealth Games, winning gold medals and solidifying her reputation as one of the greatest female boxers of all time.

Padma Bhushan Awardee: She has been honored with several awards and accolades for her contribution to boxing and sports in India. Notably, she received the Padma Bhushan, India's third-highest civilian award, for her achievements in sports.

Inspiring Journey: Mary Kom's journey to success has been inspirational. Hailing from a humble background in a remote Manipuri village, she faced numerous challenges and societal norms that discouraged women from pursuing sports, especially boxing. Despite this, she persevered and became an icon for aspiring athletes, particularly women, breaking barriers and stereotypes.

Contribution Beyond the Ring: Apart from her sporting achievements, Mary Kom is also involved in promoting and nurturing boxing talent in India. She runs academies and initiatives to encourage young boxers and provide them with opportunities to excel in the sport.
Mary Kom's remarkable achievements in boxing and her unwavering determination have not only brought her personal glory but have also inspired generations of athletes, especially women, to strive for excellence and pursue their dreams.