Union Home Minister and Minister of Cooperation, Shri Amit Shah took part in the 'Antim Ardas' of former Chief Minister of the Punjab Late Shri Parkash Singh Badal and paid his last respects at Shri Muktsar Sahib in Punjab.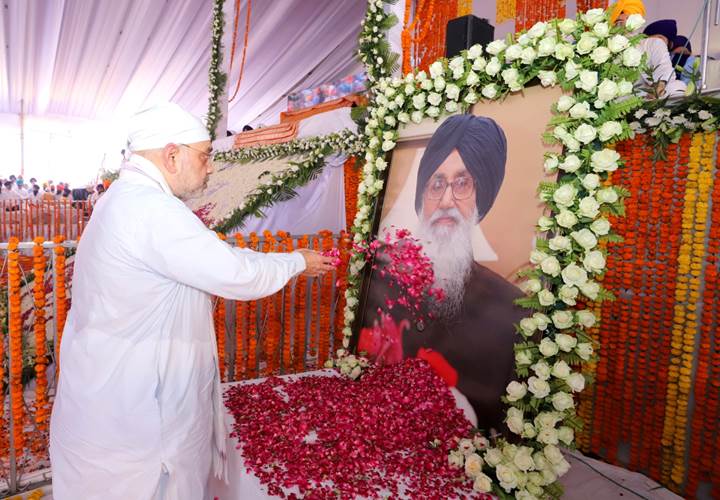 Shri Amit Shah said that due to passing away of Shri Parkash Singh Badal, the political and social leadership of not only Punjab but the entire country has suffered an irreparable loss. He said that it would be very difficult to fill the vacuum created by the demise of Shri Badal. Shri Shah said that with the passing away of Shri Badal, the Sikh community has lost a true soldier, the country has lost a patriot, the farmers have lost a true sympathizer and politics has lost a great man who set high standards.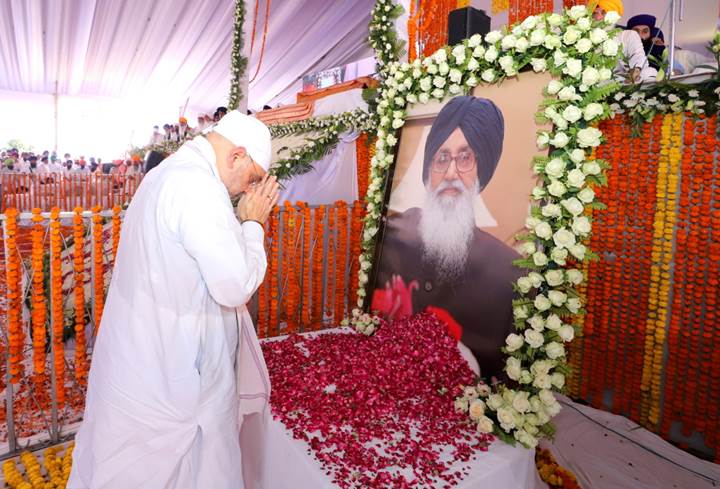 The Union Home Minister said that Shri Parkash Singh Badal had a long public life of 70 years, no person except Badal Sahab could live such a life without making any opponent. Shri Shah said that he always learnt from his meeting with Shri Badal and he always tried to show the true path. No one except great man like Shri Badal can give advice in political life with such transparency.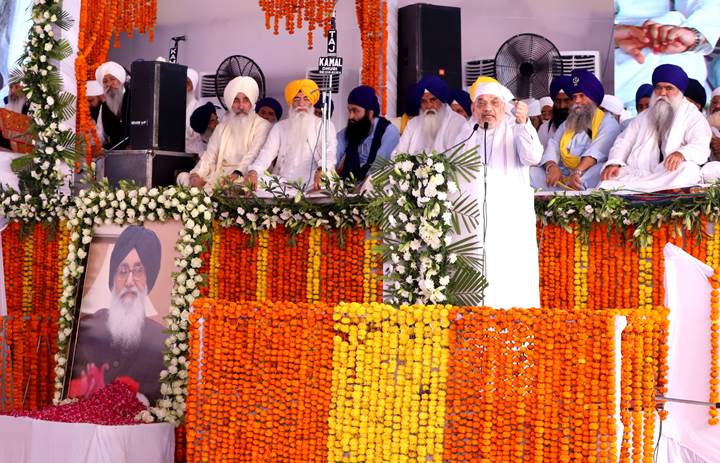 Shri Amit Shah said that Shri Parkash Singh Badal was the longest serving member of the Punjab Legislative Assembly and Shri Badalserved as the Chief Minister of Punjab for 5 times and laid the foundation of New Punjab. With his demise, the Sardar of brotherhood has also left us. Shri Parkash Singh Badal devoted his whole life to Hindu-Sikh unity and despite facing many oppositions in politics, Badal Sahab always tried to keep everyone united. Shri Shah said that it is impossible to find such a person in public and political life.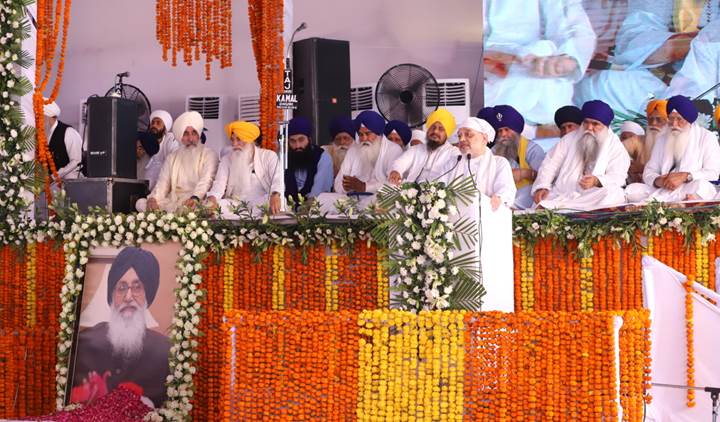 The Union Home Minister and Minister of Cooperation said that from 1970 till today, whenever there was an opportunity to stand for the country, Badal Sahab never backed down. He said that Sardar Parkash Singh Badal fought for principles and creedand spent longest time of his public life on jail. During the Emergency, Shri Parkash SinghBadal firmly stood to protect democracy, whether it was the Kargil war or the fight against terror, on every front, Badal Sahab, always stood like a shield for the national interest. Shri Shah said that the passing away of Badal Sahab is a huge loss for the entire country. Shri Amit Shah said that we all should take inspiration from the life of Shri Parkash Singh Badaland may Waheguru give us all the strength to walk on his path.
*****