Chandrayaan, India's lunar exploration program, has been a trailblazing endeavour launched by the Indian Space Research Organisation (ISRO). Chandrayaan represents India's dedication to unravelling the mysteries of the Moon and contributing to the global space community's understanding of lunar geology, atmosphere, and resources.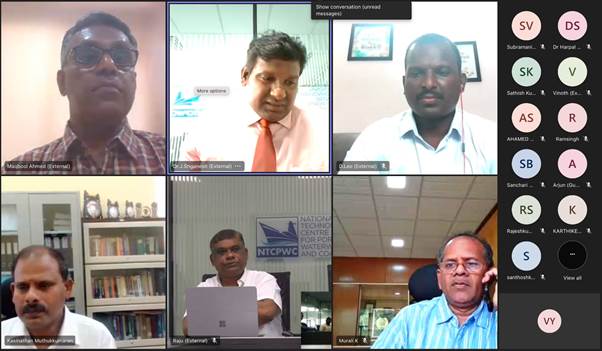 As India's Chandrayaan- 3 mission approaches a crucial milestone - a successful lunar landing, National Level Workshops were organized under the aegis of Ministry of Ports, Shipping and Waterways (MoPSW) by the National Technology Centre for Ports, Waterways and Coasts,(NTCPWC) IIT Madras and Centre for Inland & Coastal Maritime Technology, (CICMT) IIT Kharagpur to increase awareness, understand the significance and delve into the intricacies of Chandrayaan-3 mission. The workshop aimed to shed light on the profound importance of India's lunar mission in advancing scientific knowledge and technical innovation in the realm of space exploration. The workshop was attended by participants from all walks of life including scientists, researcher, academicians, students, government officials and general public.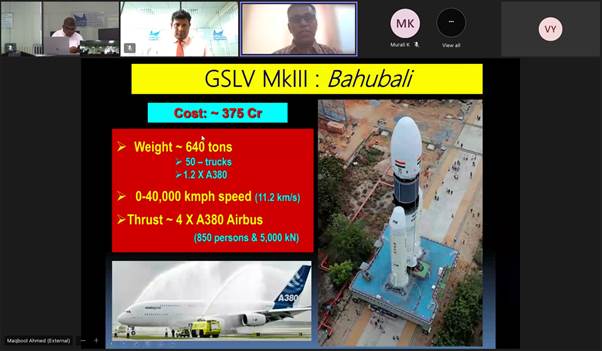 The distinguished speakers, including Dr. Syed Maqbool Ahmed, Mr. Leo, Dr. K. Muthukkumaran, and Dr. Tapas Kumar Nandi, shared insights gained from previous Chandrayaan missions, discussed the complexity of the current mission and its propulsion systems, and highlighted India's achievements in planetary science and technological innovation.
The successful landing of Chandrayaan-3 will not only mark another historic achievement for India but will also unlock new avenues of scientific discovery and exploration, shaping the future of lunar research.
On this occasion, Union Minister for Ports, Shipping and Waterways Shri Sarbananda Sonowal said "The achievements of Chandrayaan missions exemplify India's dedication to advancing the frontiers of human knowledge and exploration. The journey of discovery continues with upcoming landing of Chandrayaan- 3 which will unlock the mysteries of the cosmos and pave the way for future generations to reach for the stars."
*****